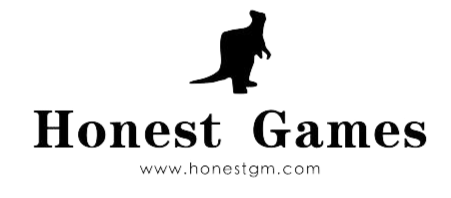 The Honest Games Team wish you a wonderful Christmas filled with memories you'll always treasure. Merry Christmas and a very Happy New Year! Tags: Saving Money of Making your Games | How Much to Pro...

How To Find Board Game Box ManufacturersBoard game box manufacturing is an industry that has been around for centuries and it is always being changed and developed to meet the new challenges of the gl...

How Board Game Box Manufacturers Can Offer You the Best Quality Materials For Your Game BoxBoard game box manufacturers have a great responsibility to help customers realize the importance of having a...

How To Be A Game Designer Without An Arena CompanyThe origin of the idea of the board game industry came about from a need to find some more entertainment for people who are not able to get their regu...

Saving Money of Making your GamesDo you want to save Money of manufacturing your games? In our previous blog, we shared our tips of how to save costs by selecting different material, quality and techn...

Honest Games' own Wood Factory was set upWe cannot wait to announce that our Honest Games' own carpenter factory was set up; it is specialized in woodcarving and woodwork products. This is for expandi...

Labeling Requirements for your Board GamesGames import into the EU/US shall be accompanied by appropriate clearly legible warnings and labeling are on the box.Company Information - The name or trade...

How Much to Produce a Board Game - Factors to ConsiderHow much to produce a board game depends on the material, quantity, quality, technology, place, etc. Board games can be very expensive, but that d...

How a Board Game Maker Template Can HelpA board game maker template is a computer program that you can use to create a game board for your own personal use. This is an easy way to put together a game ...

How to Save Money Buying Accessories for Board GamesHow to save money buying board game accessories? There are several things to consider. A popular avenue is to download games directly from a compan...

Print Board Game Boxes For Your Gaming FunAll board games have a box that comes with it, and a print board game box is one of the main parts of the game. Boxes are made out of many different materials...

Choosing Board Game Manufacturing SuppliersBoard game manufacturing companies are popping up everywhere.board game manufacturing process Some of these companies have been established for a few years ...

Should You Download a Board Game Maker?If you are a board game enthusiast and a game maker at heart, there is no better way to spend your free time than making games.board game maker free A lot of pe...

Your cart is currently empty.